­   
Chairman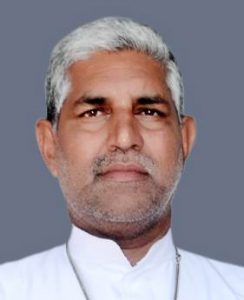 Most Rev. Nazarene Soosai
Bishop of Kottar
Bishop's House, P. B. No. 17
Nagercoil, Kanyakumari Dt. – 629 001
Tamilnadu, India
Phone: +91-4652-278343, 279152, 279933
Email: nazarene13@gmail.com
——————————————————————————————————————–
­
Executive Secretary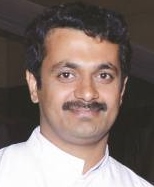 Rev. Fr. Chetan Machado
CCBI Centre, PB No.8490
Hutchins Road 2nd Cross
Bangalore-560 084, Karnataka, India
Mobile : 0 9891792505
Email (P) : chetan0812@gmail.com
Email (O) : secretary@ccbiyouth.com
——————————————————————————————————————–
Member
Most Rev. Ignatius D'Souza
Bishop of Bareilly
Bishop's House, 63, Cantt.
Bareilly – 243 001; Uttar Pradesh
Phone: +91-581-2510598, 2423115
Email: iggysouza@gmail.com
——————————————————————————————————————–
Member
Most Rev. Henry D'Souza
Bishop of Bellary
Bishop's House, Cantonment
Bellary – 583 104, Karnataka
Phone: 08392-240315 , 240308
E-mail: bhousebly@gmail.com
——————————————————————————————————————–
1. Introduction
CCBI Youth Commission is the chief organ of the Conference of Catholic Bishops of India that inspires and animates the youth apostolate of the Latin Church towards a deeper Christian awareness and commitment through faith formation. It aims to achieve its objective by working in close collaboration with the Regional Youth Commissions, Indian Catholic Youth Movement (ICYM) and other various Catholic Youth Movements in India.
The Scope and the key areas of the work of the Commission for Youth (CCBI) will be the promotion and encouragement of Catholic youth in their understanding of Christian Faith and Vocation, and their personal commitment to Catholic values. In particular, The Commission focuses on the holistic growth of the Catholic youth and on their ensuing commitment towards the Church and the larger society in India.
The Youth Commission was officially set up by the Executive Committee of CCBI on April 22, 2008. However for number of reasons, the commission was unable to set itself in motion. With the appointment of a full time executive secretary, Fr. Elias ofm, effective from the 3 July 2012, and with the guidance of its chairman in Bishop Henry D'Souza, the member bishops Vincent Samuel and Cyprian Monis, the commission has been able to achieve most of its objectives stipulated for the Year 2013-2014. The CCBI Youth Commission has persuasively guided the youth of India with the principles of Christian charity, with the significant support of the Regional Youth Commissions and the various Youth Movements in India, in a spirit of collaboration, cooperation and complementarily. We hereby bring before you the work of the commission; the tasks accomplished FY 2013-14 and the work of the commission in pipe line FY 2015.
2. Vision and Mission
Three fold point of importance for the Commission: (1) That the Commission helps the youth to discover that Jesus is their Way, their Truth and their Life. (2) That the Commission enables the young people to discover their faith and thus secularize the world (transform the world by being the agents of Change). (3) That the Commission enables the youth to discover their true Catholic identity, thus become best humans like Jesus.
3. Vision
CCBI Youth Commission strives to animate the young people of India to be transforming leaders firmly founded on Catholic faith.
4. Mission
CCBI Youth Commission achieves its vision through an effective mission 'PLAN'
P – Providing resources in faith related issues
L – leading and accompanying the youth to be agents of change for a new society
A – animating and coordinating the Word of the Catholic Youth Commissions/Organizations/Movements
N – nurturing and encouraging the development of comprehensive youth ministry at all levels – from grassroots to the national
5. Objectives
To make young people true Disciples of Christ – declaring and living one's catholic identity
To participate in the Life of the Church – enriched by the Word of GOD and Sacraments
To transform young people into Christian Leaders building a new society
To empower 'youth to youth' out-reach initiatives
To foster a culture of Excellence that leads to Holistic Success – Individual and Collective
6. Former Chairmen
1. Most Rev. Cyprian Monis, Asansol: 2008 to 2010
2. Most Rev. Henry D'Souza, Bellary: 2010 to 2015
3. Most Rev. Franco Mulakkal, Jalandhar: 2015-2018
4. Most Rev. Nazarene Soosai, Kottar: 2019-
7. Former Executive Secretaries
1. Fr. Sukumar Sarkar: 2010-2012
2. Fr. Elias Moses: 2012-2017
3. Fr. Chetan Machado: 2017-