Chairman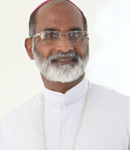 Most Rev. Francis Kalist
Bishop of Meerut
Bishop's House, 283, Roorkee Road
Meerut Cantt. – 250 001, Uttar Pradesh, India
Phone: 0121-2642790, 2641274
Email (P): kalistfrancis@gmail.com
——————————————————————————————————————–
Executive Secretary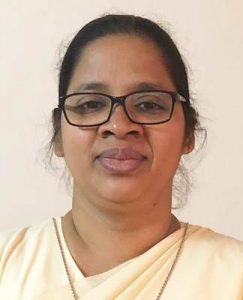 Sr. Lidwin Fernandes, UFS
Jeevan Dhara Convent
Gaurabagh, Sports College P.O.
Kursi Road, Lucknow – 226 026, U.P.
Phone: +91-6392905558; 8448801435
Email: srlidwin@gmail.com
——————————————————————————————————————–
Member

Most Rev. Binay Kandulna
Bishop of Khunti
Bishop's House, Torpa Road
Girja Toli P. O. & Dt. Khunti – 835 210
Jharkhand, India
Phone: +91-6528-220389; 220716
Email: bkandulna@gmail.com
——————————————————————————————————————–
Member

Most Rev. Gerald Isaac Lobo
Bishop of Udupi
Bishop's House, Udupi – 576 101
Karnataka, India
Phone: +91-820-2531908; 2530392
Email: udupidiocese@gmail.com
——————————————————————————————————————–
1. Introduction
CCBI Commission for Women is one of the Commissions of the CCBI, Conference of Catholic Bishops of India, which caters to the welfare of women all over India, especially the Catholic women. The women who are deprived of their basic education, economic status, political stand and human dignity are seen to. The Commission tries to come to the aid of those deprived of basic human rights of food, clothing and shelter, through the Church and other agencies. It also caters precisely to those oppressed by the unjust structures of the society; those neglected and ill-treated by their family members specially their husbands. The leaders try to conscientize them, make them aware of their rights and gather them as one body (group) to stand for their rights. The commission works for the empowerment of women of all strata of society. In every parish, region and diocese there is a women's cell which works under the leadership of a woman leader and a secretary for the welfare of women and girl child. The women leaders work tirelessly at the formation of the women in their groups who in turn work for the wellbeing of their kind which will bring the promotion of God's kingdom in India.
2. The Vision
Empowering of women to bring about a change in the Church and Society. Our aim is to free women from all that binds (social, cultural, economic bondages) them so that they have a free excess for their own self transformation.
3. The Mission
To elevate the status of women of all works of life. To aim at improving their standard so that they are self-reliant, fearlessly voice themselves and stand for their rights.
4. The Objectives
Faith Formation; Pastoral and Community Involvement; Empowering women to bring about a change in the Church and Society through Biblical Training/ Liturgical Training/ Pastoral Training and Professional Training.
5. History of our Commission for Women
In the beginning the CCBI had no commission for women. It was only in the year 2009 it felt the need of a separate Commission for Women and Youth besides the one in CBCI. So responding to the demands that emerge from the economic, pastoral and social injustices and harassment of women the CCBI, Commission for Women was formed. The first Chairman of our Commission for Women is Rt. Rev. Bishop Edwin Colaco, Bishop of Aurangabad.
Main regular activities or programmes of our Commission: Awareness programmes on Aids/ Sex Education/Girl Child. Legal Rights of Women. Personal Hygiene. Importance of Education. Cleanliness of surrounding. Bible classes. Women leaders in the Bible. Safeguarding Environment/ Electricity/ Water.
Former Chairmen
1. Most Rev. Edwin Colaco, Aurangabad : 2008-2015
2. Bishop Francis Kalist, Meerut : 2015
Former Executive Secretaries
1. Sr. Philomena D' Silva SCC 2009-2015
2. Sr. Tessina FSLG: 2015-2016
3. Sr. Josain D'Souza M.S.A.: 2016-2017
4. Sr. Lilly Francis SMMI 2017-2018
5. Sr. Lidwin Fernandes, UFS, 2019-