Chairman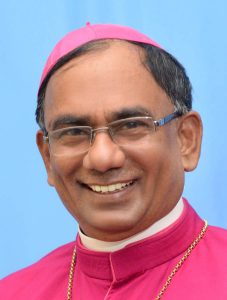 Most Rev. Udumala Bala
Bishop of Warangal
Bishop's House, Fatimanagar
Warangal – 506 004, Telangana, India
Phone: 0870-2459128, 2459332; Fax: 0870-2459499,
Email: udumalabala@gmail.com
——————————————————————————————————————–
Executive Secretary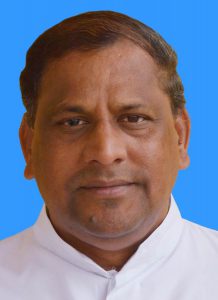 Rev. Dr. Raymond Joseph
CCBI Centre, PB No.8490, Hutchins Road 2nd Cross
Bangalore– 560 084; Karnataka, India
Phone: +91-80-25498179; 09449828179, 08025498179
E-mail: ccbiclergy@rediffmail.com
Email: iraymond59@hotmail.com
——————————————————————————————————————–
Member

Most Rev. Varghese Chakkalakal
Bishop of Calicut
Bishop's House, Malaparamba P. O.
Calicut – 673 009, Kerala, India
Phone: +91-495-2370313; 2377013
Email: calicut_diocese@yahoo.com
——————————————————————————————————————–
Member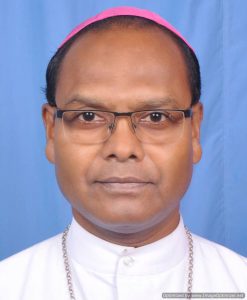 Most Rev. Vincent Aind
Bishop of Bagdogra
Bishop's House
Pradhan Nagar P. O.
Siliguri – 734 003; West Bengal
Phone: +91-353-2511182; 353-2518153
Email: bishbagdogra@gmail.com
——————————————————————————————————————–
Association of Rectors of the Major Seminaries: ARMS
The Association of Rectors of the Major Seminaries includes the rectors of all major seminaries of the Latin Catholic Church in India. It is to foster contact and greater unity among the various houses of priestly formation and to promote mutual enrichment by sharing what is good and useful for priestly formation. It is to take interest in and to promote the formation of the formators and to function as a link between the CCBI and the various major seminaries and houses of priestly formation of religious congregations. ARMS works under the CCBI Commission for Vocations, Seminaries, Clergy and Religious.
President 
Fr. Joseph Felix Michael
Rector, Sacred Heart Seminary
Karayanchavadi, Poonamallee
Chennai- 600056, Tamil Nadu, India
Mobile : 09710220881
Email : mjoefelix21@hotmail.com
——————————————————————————————————————–
Conference of Diocesan Priests of India: CDPI
The Conference of Diocesan Priests of India is to help the diocesan priests in the country to foster a deeper understanding of their priesthood, whereby they appreciate and perform their priestly ministry in an effective way. Furthermore, it is to promote a spirit of collegiality among priests and to have deeper collaboration between priests and bishops at the diocesan, regional and national levels. CDPI works under the guidance and direction of the CCBI Commission for Vocation, Seminaries, Clergy and Religious
President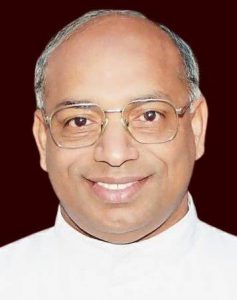 Msgr. Michael Ani
St. Mary's Cathedral
59, The Mall Rd
Jalandhar Cantt,
Jalandhar, Punjab 144005
Mobile: 94179 67399
Email:michaelanijal@gmail.com
——————————————————————————————————————–
1. Vision
The CCBI Commission for Vocations, Seminaries, Clergy and Religious aims at coordinating the services of promotion of Vocations and Priestly and Religious Formation and the life of Catholic Priests and Religious throughout India, in order that the Clergy and the Religious of India, true to their ecclesial character, may be holy persons and pastors of all people, effective servant-leaders of the Christian community and committed workers for the promotion of God's Kingdom in India.
2. Mission
The commission will carry out this task in accordance with the documents of the Church on Priestly and Religious Formation, the directives spelt out in the Charter of Priestly Formation in India, and the directives of the CCBI and in collaboration with other Commissions of the CCBI, by providing opportunities for consultation, collaboration and organization in the regional and national levels.
3. Former Chairmen
1. Most Rev. Peter Fernandes, Madurai: 1999 to 2006
2. Most Rev. Albert D'Souza, Agra: 2007 to 2010
3. Most Rev. Thomas Vazhapilly, Mysore: 2010 to 2015
4. Most Rev. Udumala Bala, Warangal: 2015-
4. Former Executive Secretaries
1. Fr. Arul Joseph : 2002-2006
2. Fr. John Kulandai: 2006-2014
3. Fr. Raymond Joseph: 2014-