Chairman

Most Rev. Felix Toppo, S.J.
Archbishop of Ranchi
Archbishop's House
Dr. Camil Bulcke Path (Purulia Road),
P. B. No. 5, Ranchi – 834 001, Jharkhand
Phone: +91-651-2350728; 2350684
Email: ranchiarchdiocese@gmail.com
——————————————————————————————————————–
Executive Secretary 
R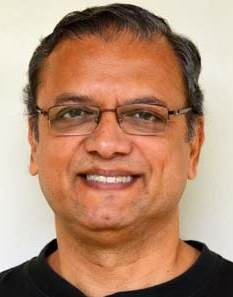 ev. Dr. Francis Gonsalves S. J.
Jnana-Deepa Vidyapeeth
Ramwadi, Nagar Road
Pune 411 014, India
Phone: 0-75073-66690
Email: fragons@gmail.com
——————————————————————————————————————–
Member


Most Rev. Albert D'Souza
Archbishop of Agra
Archbishop's House, Wazirpura Road
Agra – 282 003; Uttar Pradesh
Phone: +91-562-2851318, 2526397
Email: abpalbert@gmail.com
——————————————————————————————————————–
Member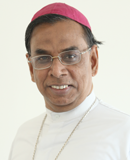 Most Rev. Lawrence Pius
Bishop of Dharmapuri
Bishop's House, Behind Don Bosco School
Gundalapatty Medu, NH – 7
Dharmapuri PO – 636 701, Tamil Nadu
Phone: +91-4342-288409, 288544
Email: dharmapuridiocese@gmail.com
——————————————————————————————————————–
1. Introduction
The CBCI has a Doctrinal Commission and the CCBI too has one. To avoid overlapping, we had agreed with the CBCI Doctrinal Commission that it would concern itself mostly with questions of orthodoxy in theological publications and sound theological teaching whereas the CCBI Doctrinal Commission would concern itself more with the doctrinal and theological formation of the faithful, especially among the faithful of the Latin rite. Very specially, the CCBI Doctrinal Commission would focus on the Social Teaching of the Church – an area which remains "one of the best kept secrets of the Church". Since the CBCI Commission for Doctrine and Theology undertakes the difficult task of vigilance, examining theological writings and detecting errors, the CCBI Commission for Doctrine and Theology has taken upon itself the more simple and humble task of trying to build the faith of ordinary people.
2. Goals of the Commission
We could spell out the Goals of the Commission as follows:
1. Promotion of theological reflection, in collaboration with other bodies, on emerging challenges in the Church and in the society.
2. Study of ground realities of different social issues and challenges.
3. Teaching of the Social Doctrine of the Church.
4. Conscientization and animation of the Laity from a theological perspective.
3. Methods used for Formation
1. Animation of the Laity on socio-economic-political issues from the theological perspective through Seminars and Courses in different regions and dioceses of India.
2. Follow-up Sessions.
4. Former Chairmen
1. Most Rev. Gali Bali, Guntur : 1999-2003
2. Most Rev. Thomas Dabre, Poona: 2003 to 2010
3. Most Rev. Agnelo Gracias, Auxiliary of Bombay: 2010 to 2015
4. Most Rev. Anil Couto, Delhi: 2015-2019
5. Most Rev. Felix Toppo, S.J., Ranchi: 2019-
5. Former Executive Secretaries
1. Fr. S. Arokiasamy S.J: 1999-2002
2. Fr. Ivo Da Conceicao Souza: 2002-2010
3. Fr. Stephen Fernandes: 2010-2018
4. Fr. Francis Gonsalves S. J.: 2018-