Chairman: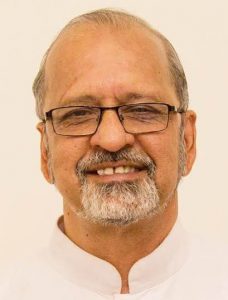 Most Rev. Allwyn D'Silva
Auxiliary Bishop of Bombay
St. John Baptist Church, Jambli Naka
L.B.S Marg, Thane 400601
Maharashtra, India
Phone: +91-22-25348671, 25435411
Email: blaseallwyn97@rediffmail.com
——————————————————————————————————————–
Executive Secretary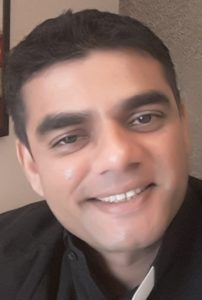 Fr. Joshua D'Souza
9/1, Rockerya Chambers
Our Lady of Dolours Church
Sonapur, Marine Line
Mumbai-400020
Tel: +91-9819809898
EMail: joshuadsouza30@gmail.com
——————————————————————————————————————–
Member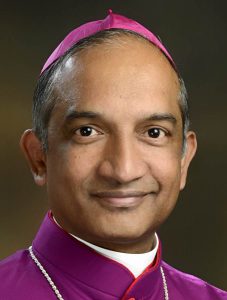 Most Rev. Ivan Pereira
Bishop of Jammu-Srinagar
Bishop's House, Jammu Cantt. – 180 003
Jammu and Kashmir, India
Phone: +91-191-2430083
Email: bishopjammu@gmail.com
Email: frivanp@gmail.com
——————————————————————————————————————–
Member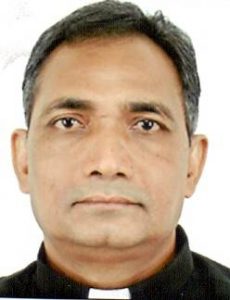 Most Rev. Kishor Kumar Kujur
Bishop of Rourkela
Bishop's House, Hamirpur
P. O. Rourkela – 769 003
Dist. Sundargarh, Odisha, India
Phone: +91-661-2647041
Email: cdrklgp@gmail.com
——————————————————————————————————————–
Brief History of the Commission
The CCBI established Commission for Ecology during the XXXI Plenary Assembly held from 7 to 14 January 2019, at Joe Animation Centre, Mahabalipuram, Chennai, Tamilnadu. Them members of the Assembly voted in favour of establishing the Commission and elected His Excellency Most Rev. Allwyn D'Silva as its first chairman.
The Bishops decided to establish a Commission for Ecology, as a response to the appeal of Pope Francis in his Encyclical Letter "Laudato Si" published in 2015, in which the Pope urges all people of good will to take care of our universe.
The proposal to establish a Commission for Ecology was discussed in the 79 Executive Committee meeting of the CCBI held on 1 May 2018, at St John's National Academy of Health Sciences, Bangalore. Being aware of the importance and urgency to respond to the environmental challenges in India and trying to embark on a new path to care and protect the environment, the Bishops felt the need to establish a Commission.
VISION
Believing that the universe is created by God, the Ultimate and Divine Creator who is united definitely to our earth and thus in union with all creatures – the Church is called to serve God by promoting and healing the integrity of Creation.  The Catholic Church in India thus envisages a holistic perspective that goes beyond human life and encompasses Creation as the object of God's love.
MISSION 
To make the Church aware of the sacredness of Creation
To understand the adverse effects of the Environmental crises.
To prevent any form of action that are harmful or detrimental to the well-being of God's Creation
To encourage an Eco-friendly lifestyle, especially among the faithful, that is free from being obsessed with consumption and consumerism.
OBJECTIVES
To establish a Commission for Ecology in each diocese and region
To have regional workshops to fulfil the vision and mission of the Commission
To document all the Eco- Friendly practices in the Church in India to enable others to learn from such initiatives.
To collaborate with the government in Eco- Friendly and Environmental schemes and projects.
To network with like-minded groups and institutions having a similar vision and mission
To further the teachings of the Church especially of Laudato Si' in environment and ecology
To train/educate people as Eco Ambassadors
To facilitate assistance and appreciation to those who are already involved in environmental preservation and caring for creation
To use digital media as a tool in spreading the thrust of the Commission
To spread awareness on/ keep in touch with the latest inventions and technology on the environment
To alleviate the sufferings of victims, specially women and indigenous people affected by environmental degradation.
To prevent and respond to grave environmental issues pertaining to the country.
To initiate greening of the diocese.
Former Chairmen
Most Rev. Allwyn D'Silva, Auxiliary of Bombay: 2019-
Former Secretaries 
Fr. Joshua D'Souza, Archdiocese of Bombay: 2019